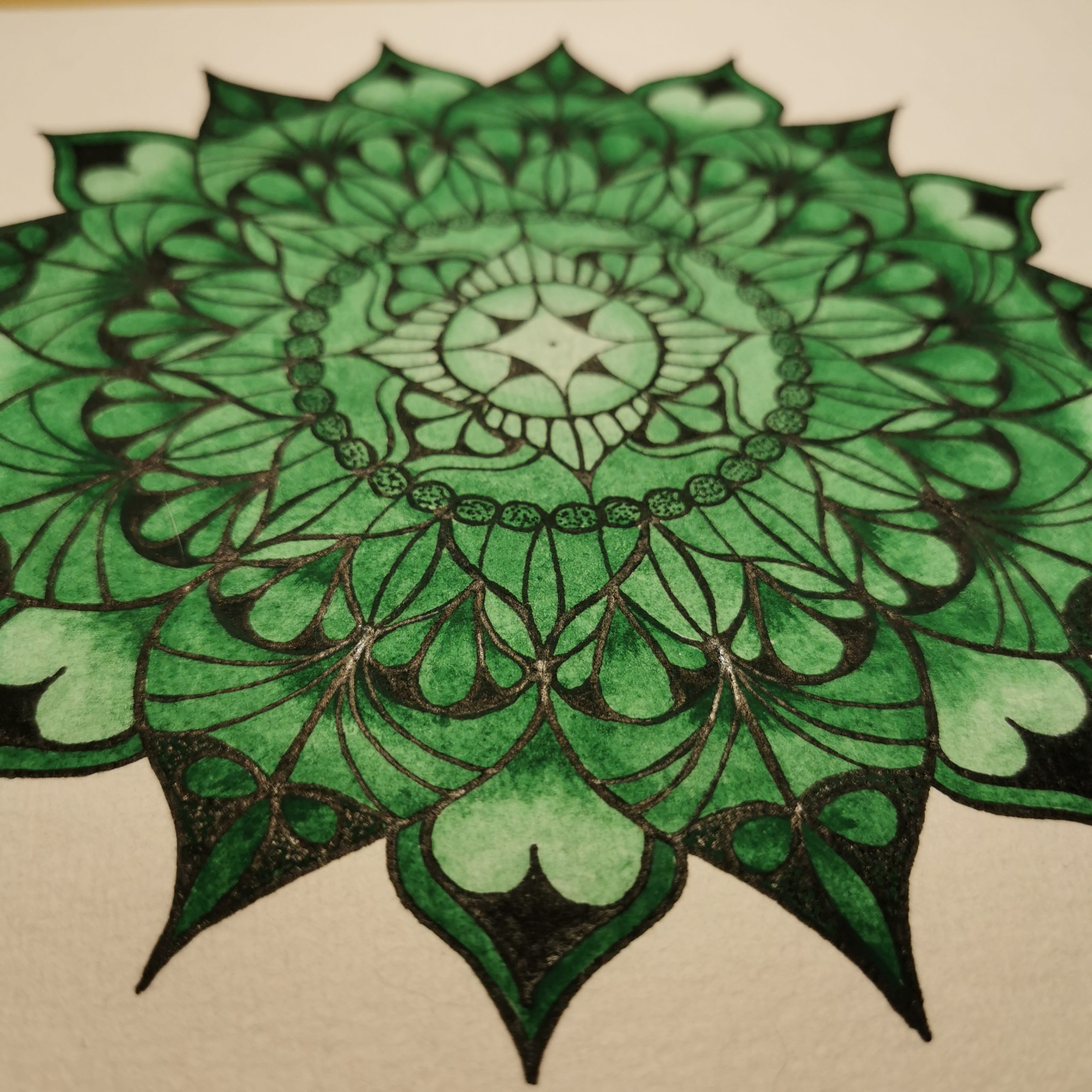 Day 100/100!!!
This challenge was a great motivator for me and the accountability of posting (almost) daily was just what I needed to keep me focused.
I realized I Love mandalas and creating daily is therapeutic for me.
I'll be starting a new challenge after Christmas and it will be 30 days of junk journaling.
I Love the IDEA of junk journaling and have more ephemera and tools than any person needs to create them. I've been collecting for years but for some reason haven't been able to complete one.

This 30 day challenge is how I'll finally decide whether it's for me or not.
If it's not I can start getting rid of my collections